Renu Gupta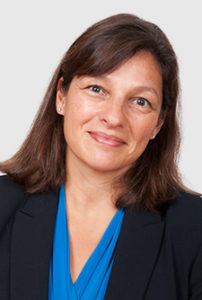 Renu K. Gupta is a Partner of Amis, Patel & Brewer, LLP, who joined the firm at its inception together with several longstanding colleagues.  She is an environmental attorney whose practice focuses on the regulatory aspects of energy infrastructure siting, development and financing. For more than a decade, Ms. Gupta's practice has concentrated on domestic and international clean energy and sustainability projects, such as those involving onshore and offshore wind, solar, biomass, biogas, small hydroelectric, controlled environment agriculture and battery storage technologies. Over the course of her career, she also has assisted clients with the development of liquefied natural gas terminals, fuel processing and chemical manufacturing facilities, gas- and oil-fired power plants, and linear infrastructure, including pipelines, transmission lines, communication facilities and roads.
Ms. Gupta has extensive experience with environmental review and permitting processes under numerous federal and state programs.  She represents clients in matters before the U.S. Department of Interior (Bureaus of Land Management, Ocean Energy Management, Reclamation and Indian Affairs; U.S. Fish & Wildlife Service; and U.S. Forest Service), U.S. Environmental Protection Agency, U.S. Army Corps of Engineers, U.S. Department of Commerce and the Federal Energy Regulatory Commission, among other agencies.  She routinely provides analysis for matters arising under the Clean Water Act, Coastal Zone Management Act, Clean Air Act, Comprehensive Environmental Response, Compensation and Liability Act, Endangered Species Act, National Historic Preservation Act, National Environmental Policy Act, Federal Aviation Administration regulations, and analogous state and local provisions.
Ms. Gupta negotiates multi-year renewable energy credit purchase and sale agreements for generation products subject to renewable portfolio and voluntary standards.  She manages environmental due diligence reviews for mergers, acquisitions and financing transactions, and works closely with clients to assess related development and operational risks.
Ms. Gupta is also part of an Amis, Patel & Brewer, LLP team that assists clients with voluntary review of foreign entity transactions before the U.S. Committee on Foreign Investment in the United States (CFIUS).
Prior to practicing law, Ms. Gupta worked for environmental consulting firms in northern Virginia and Houston, Texas.
Education
University of Houston School of Law, JD, 1994, magna cum laude, Order of the Coif
Rice University, Houston, Texas, 1989
Admissions
District of Columbia
Texas
Email: renugupta@apbllp.com
Direct Dial: 202-601-8505
Cell: 202-256-6234